Heldet Digital Solutions are a talented web design and development company that can also offer a unique search engine optimisation service. Catering to local and worldwide businesses alike, we are striving for your business's success. Even if you have no knowledge of the internet world, we are here to guide you. We build our websites just like we build our client relations; to last. Your website will grow with your business, and we want to be there with you throughout that process.Combining diverse expertise in business strategy, technology, usability and graphic design, We produces highly scalable business solutions and online user experiences. We enable businesses to heighten brand awareness, strengthen their competitive advantage and provide them with opportunities to increase revenues and enhance productivity.
What We Do
Bringing your businesses to the world wide web at very low affordable cost with dynamic touch and feel...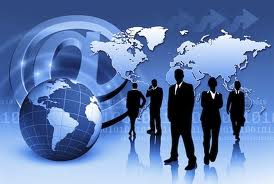 Web Design Web design is usually the first stage of a project. At this point, the project is not a web site at all, but layers of pixels within a graphics package. The first goal to achieve at this stage is to create a design with visual appeal. We can integrate applications to manage your product listings with all of the required specifications and handle the resizing of images for a professional online catalogue. We can take your website to the next level with professional and secure e-commerce abilities and actually be able to back it up with software that makes it simple. So if your site doesn't look good, the chances are it is not reaching its sales potential. For most web designers, once they have produced an appealing design their job is done. At Mutiny, once we have created a design our job is only half done. A web site that is truly successful needs to meet all the following:
Our Mission
Our mission is simple:
"To provide the community with quality brand name information technology ,business information solutions,reliable and professional technical support, and unparalleled customer service through the application of principles of applications and tools."
Our Values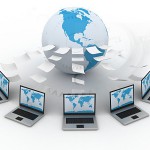 Heldet Digital Solutions takes the uncertainty out of hosting - and puts service, performance and value back in at a competitive price. Your homepage is your potential customer's, business associate's and other interested visitor's first impression of you. First impressions are important and hard to change, therefore it is crucial that the technical side of your website works perfectly - at all times. If you're setting up a new site we will complete the domain name registration and search process for your company. This speeds up and simplifies getting your website online. Learn more about how Heldet can help your company come live on the world wide web
News and Events
12 Dec 2011 | 0 comments
Free Email addresses with large storage capacity Available
Set up your website with us and get 11% discount..
22 Dec 2011 | 0 comments
Work resumes 2nd January 2012
.......................................